The Academy of Jewellery Manufacture & Design is the Home of Trade Manufacturing
We are Australia's first fully comprehensive Trade Training Specialists. We work with industry specialists and maintain a high standard of training integrity for Jewellery making and Silversmithing – Traditional of course.
Our Trainers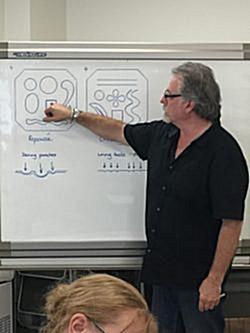 Master Silver & Goldsmith Jacques Fabian studied with Master craftsmen John Hale here in Adelaide.
After his apprenticeship concluded he continued his own studies at the Sir John Cass School of Art in London.
On his return to Australia he applied his knowledge and skills to his own businesses in Cremorne, Sydney.
Jacques has had over 7 apprentices over his extensive career and continues the journey of imparting his knowledge to Trades persons and Novices alike.