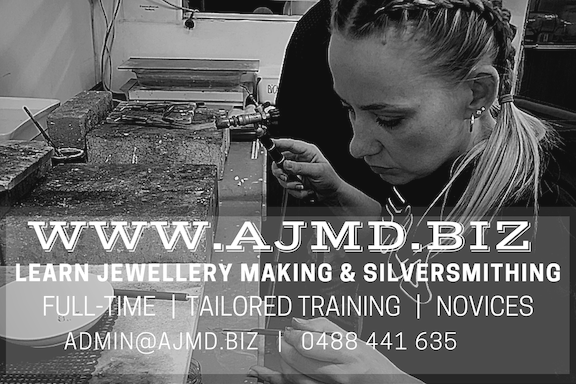 Amanda Evans
Amanda, from the earliest days has shown an aptitude for construction. The goal for Amanda is to find and secure full-time employment in the Jewellery Manufacturing industry as a Setter, primarily.
The commitment to this training journey Amanda has undertaken is second to none. A single mum of two, Amanda travels the One and a half hours each way four days per week to learn and refine her skill. Her commitment to the trade cannot be questioned.
Beginning her journey with Mark McAskill as a polisher. With this invaluable background into the mass production side of the industry, Amanda's choice to be come an artisan in her own right through setting is admirable.
The unique skill Amanda has to watch a process and go and do it is unusual to say the least.
If you would like to view Amanda's portfolio of work please feel free to contact her directly.