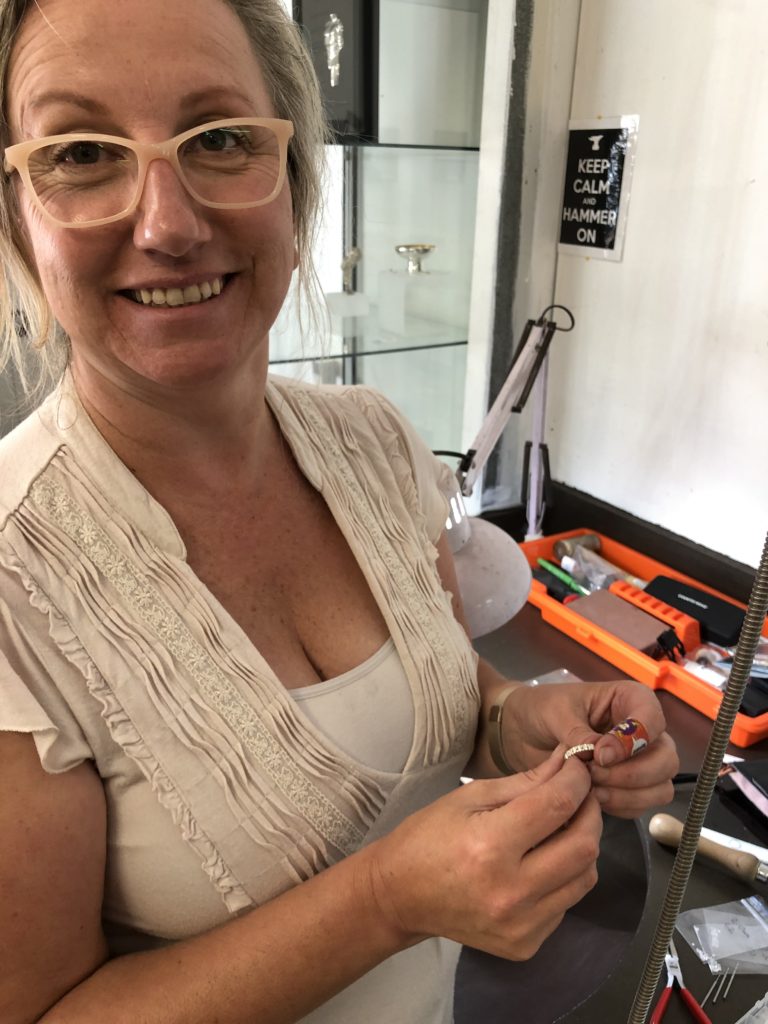 Leann Wenzel
Leann Wenzel comes from practical hands on industries such as child care and hairdressing. The ultimate goal for Leann is to work for herself part-time and possible work for other jewellers on a part time bases.
Beginning her journey into Jewellery manufacturing Trade Leann undertook various novice training which was not structured. In 2019 Leann focused her creative energies on full time education. Attending class 4 full days out of 5 per week, Leann is committed to the process.
Leann is showing excellent skills in design and developing the process with her growing knowledge of construction.
If you would like to view Leann's portfolio of work please feel free to contact her directly.